Categories
Subscribe via RSS
Browse by Date
Willow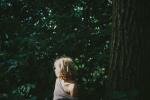 WILLOW
+ HAYLEY COUPER
SATURDAY 25TH JANUARY (AUSTRALIA DAY EVE)
FREE ENTRY
WILLOW 10PM-11PM
HAYLEY COUPER 9PM-9:45PM
Melbourne soul/pop group 'Willow' have been busy of late writing for their new EP (out late March). They will preview some of these songs and more at a special Australia Day eve show at The Spotted Mallard, Sydney Rd Brunswick on the 25th of January.

Come on down to catch their last Melbourne show before they head off again on tour to release their brand new single!
WILLOW
Melbourne's very own Willow have established a sound for themselves that can be described as warm soul pop. Led by Kieran Daly (guitar) and Bianca Sciuto (vocals) Their sound is reminiscent of the music soulful divas made in the late 60′s and early 70′s mixed within range to Australia's contemporary female singer songwriters. Vocal pop melodies shimmer through the sound of jangly guitars and expressive keys provided by one of Melbourne's most talented backing bands.