Categories
Subscribe via RSS
Browse by Date
Passerine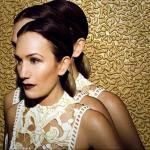 PASSERINE
FRIDAY 24TH JANUARY
FREE ENTRY
PASSERINE 9PM-11PM (2 x sets)

A little bit dub, a little bit trip hop and a LOT disco. That pretty much sums up this dynamic, 7-piece band fronted by vocalist Phoebe Dubar.
Passerine first appeared in July 2013 with the debut single 'Ready To Begin', an infectious, band-driven disco number that dragged listeners out of the depths of winter and onto the dance floor, and was voted #52 in "It's My Kind of Scene" top 113 tracks of 2013.

"This makes me want to take out my hair and twirl around the dance floor." (Katie Langley, It's My Kind of Scene)

They returned with 'Paris Morning' featuring a remix by Sydney producer GLOVES which caught the attention of The Aston Shuffle ("This is a Gem"), and the original version being named as one of the "Top 25 Genre Benders of 2013" by influential Canadian blog, Hilly Dilly.

"Paris Morning is definitely a switch up from the mass-influx of pop we see today."- Hilly Dilly

With the launch of their self-titled, debut EP in February imminent, along with a string of shows including a coveted spot at "The Hills are Alive" festival and "Live on the Lawn" alongside Bernard Fanning, Claire Bowditch, Pete Murray and Josh Pyke, Passerine will bring some disco deliciousness to summer 2013/14.